The Best At-home Fetal Doppler
Calming nerves when you haven't felt your baby move in a while, or just connect to your baby, you can now track your baby's heartbeat from the comfort of your own home, share the joy with your loved one with peace of mind and certainty without unnecessary risks.
Before your feel the first baby kick, it is important to provide yourself and your loved ones with a sense of calm.
Accurately measures fetal heartbeat from the first trimester

FDA Cleared. Zero radiation. Safe for mums and babies.

From the confort of your home.Avoid unnecessary trips to the hospital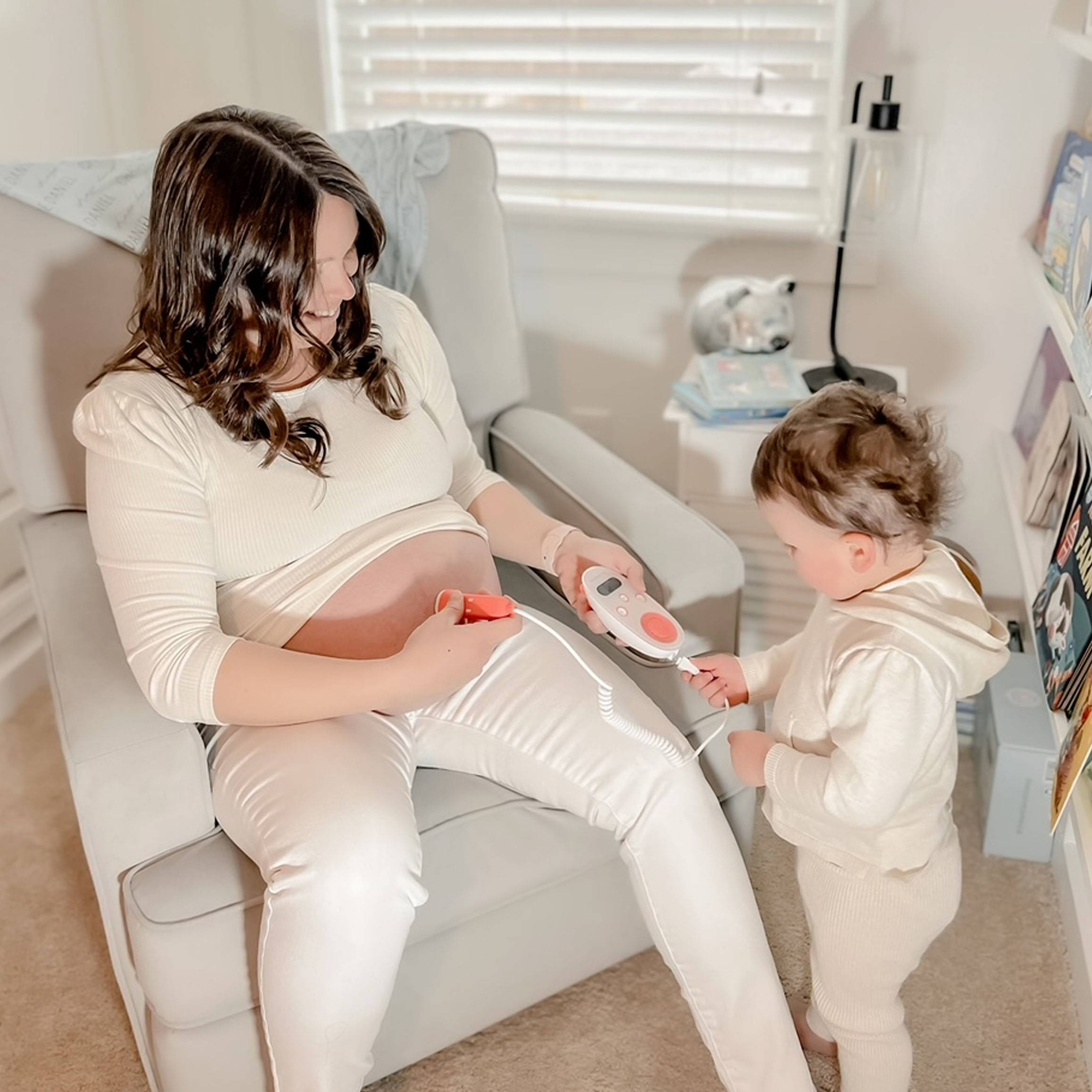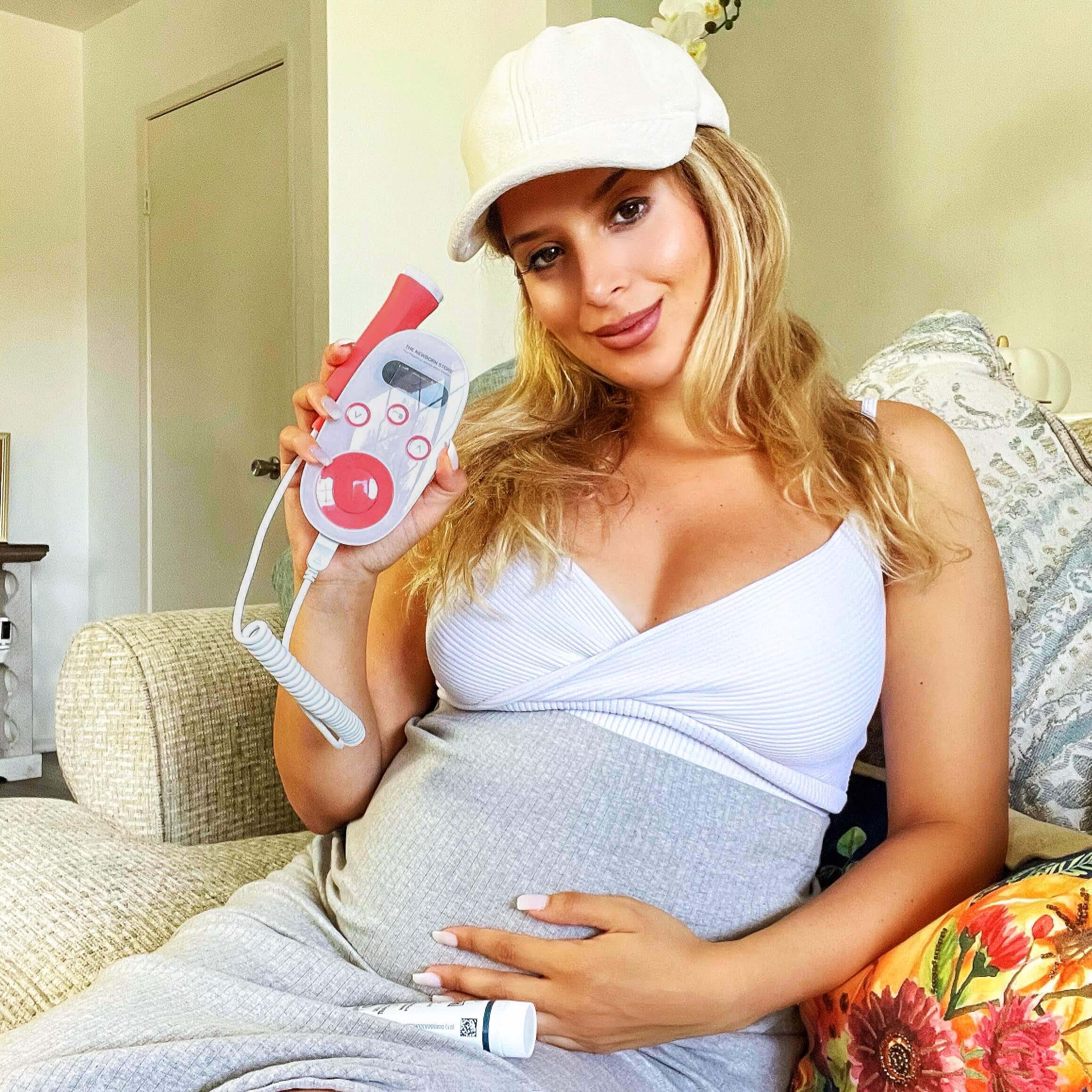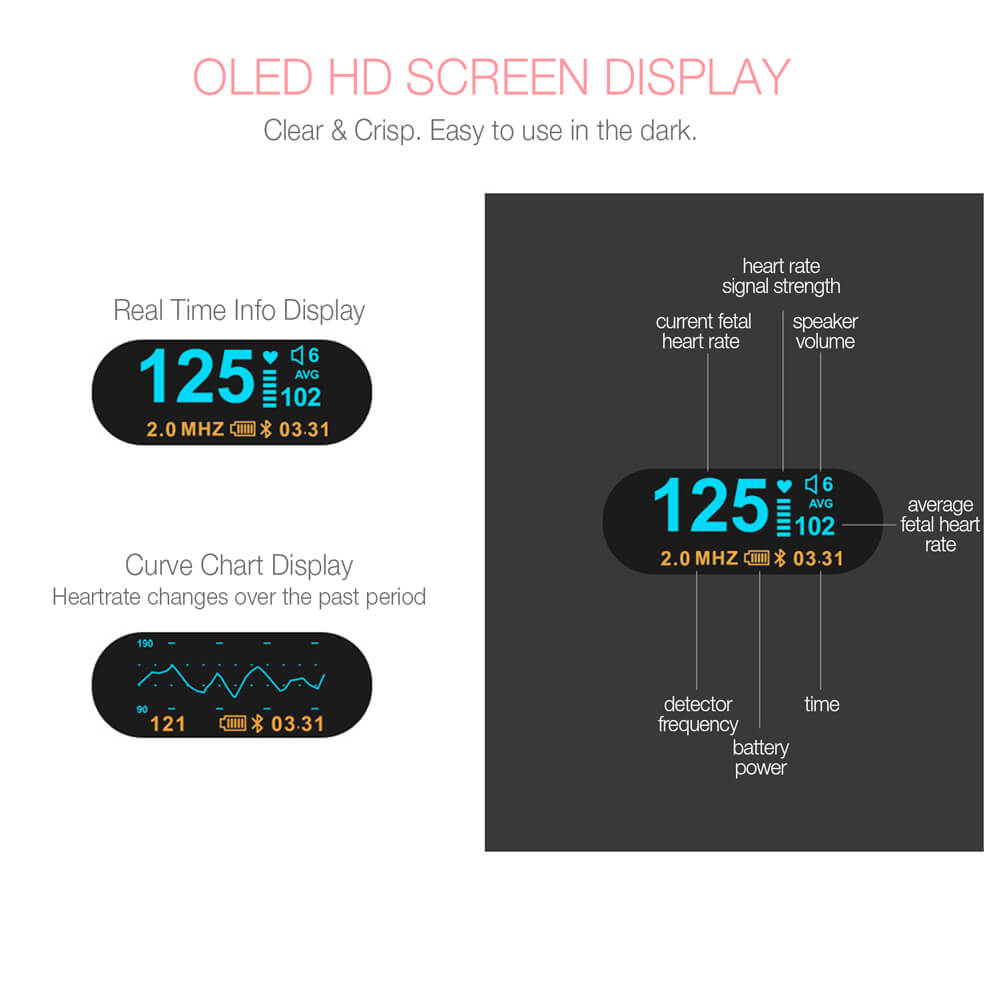 The only at home fetal doppler with a OLED HD screen with its three different modes: real-time fetal heart rate display, average fetal heart rate, and the curve chart which shows the heart rate changes over a period of time.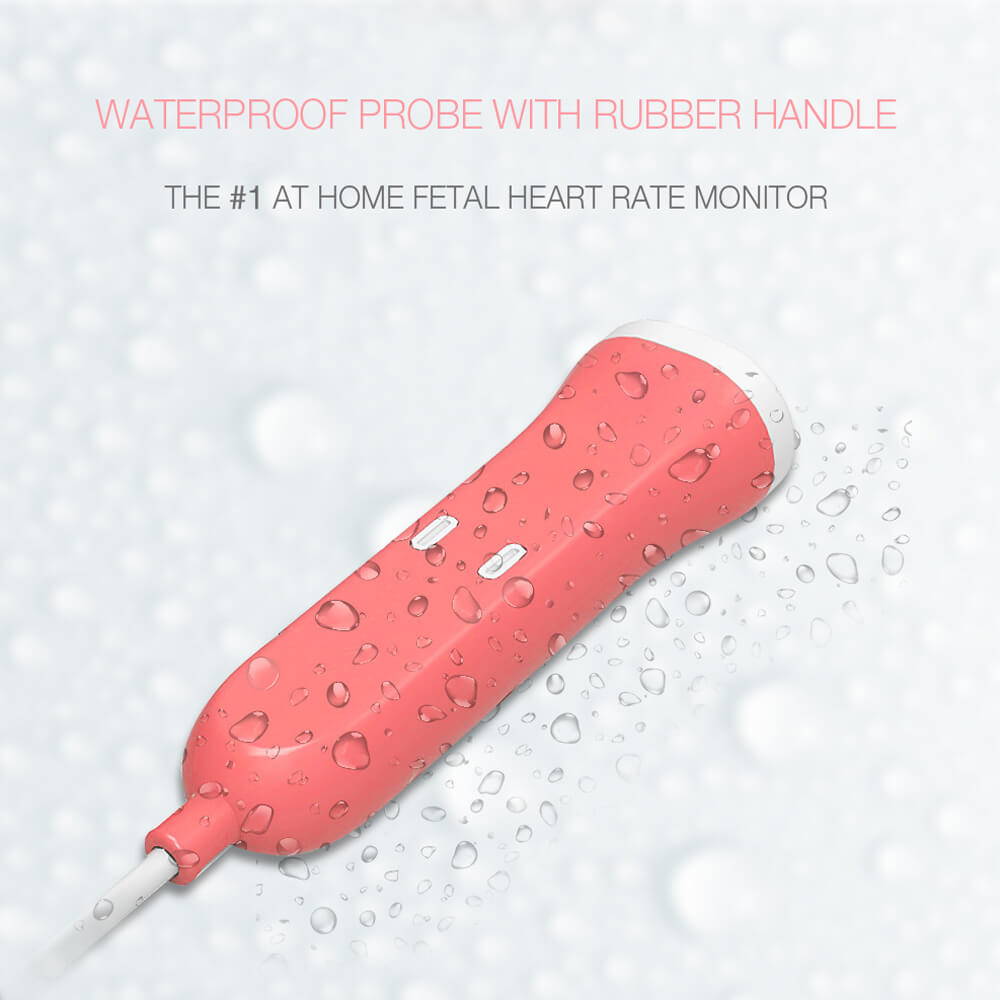 Using multi-sensor technology, our fetal doppler automatically separates between fetal and maternal heartbeats giving the most accurate results. It effectively measures fetal heartbeats from the end of the first trimester.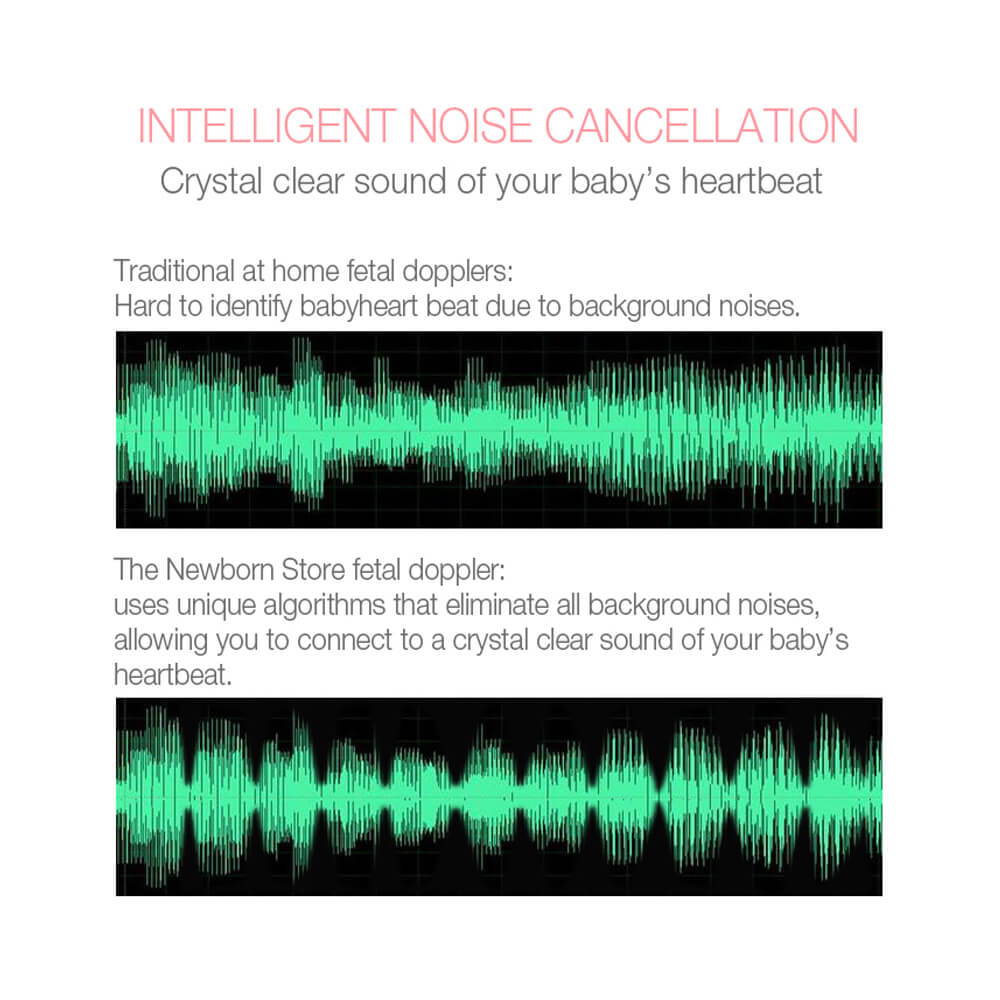 Advanced Noise Cancellation
Our intelligent noise cancellation technology help to minimize any background noises, allowing you to connect to a crystal clear sound of your baby's heartbeat.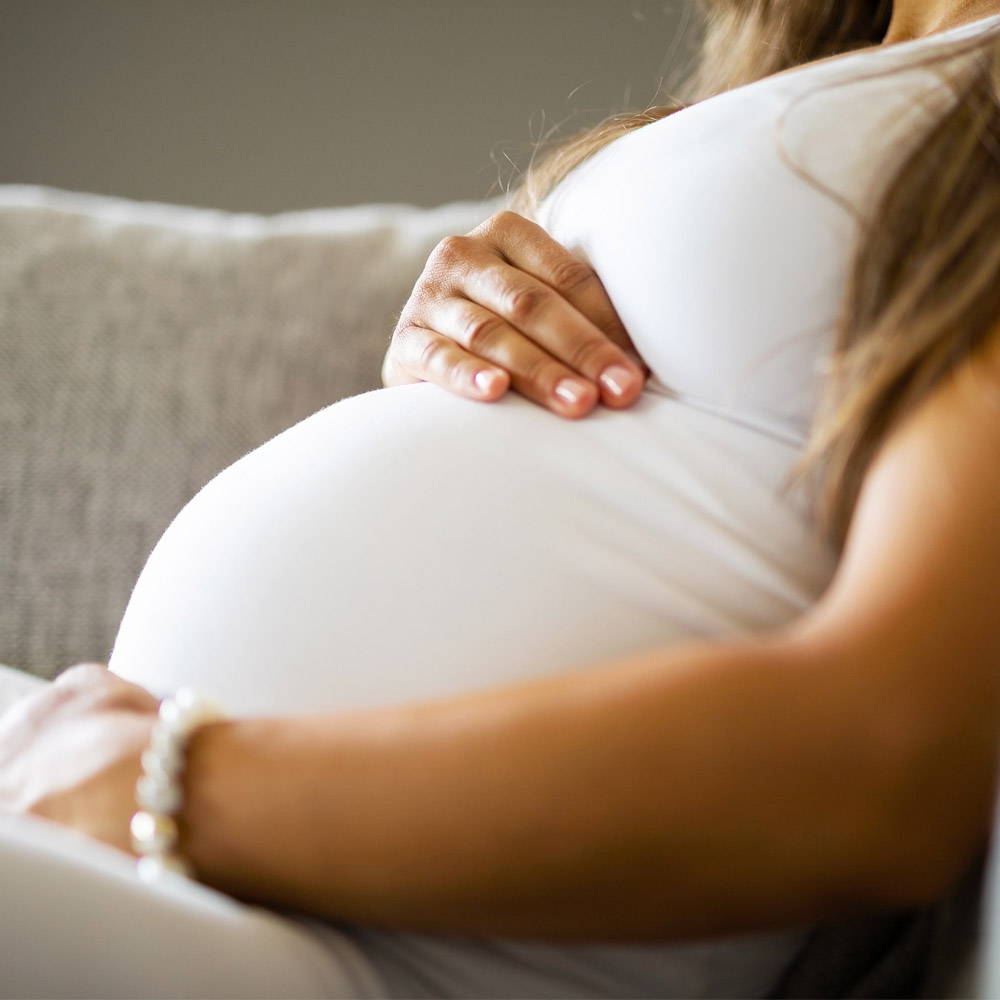 Higher BMI? Not a Problem
The multi-sensor technology and the highly sensitive probe enable the device to pick up fetal heartbeats even for moms with a higher BMI.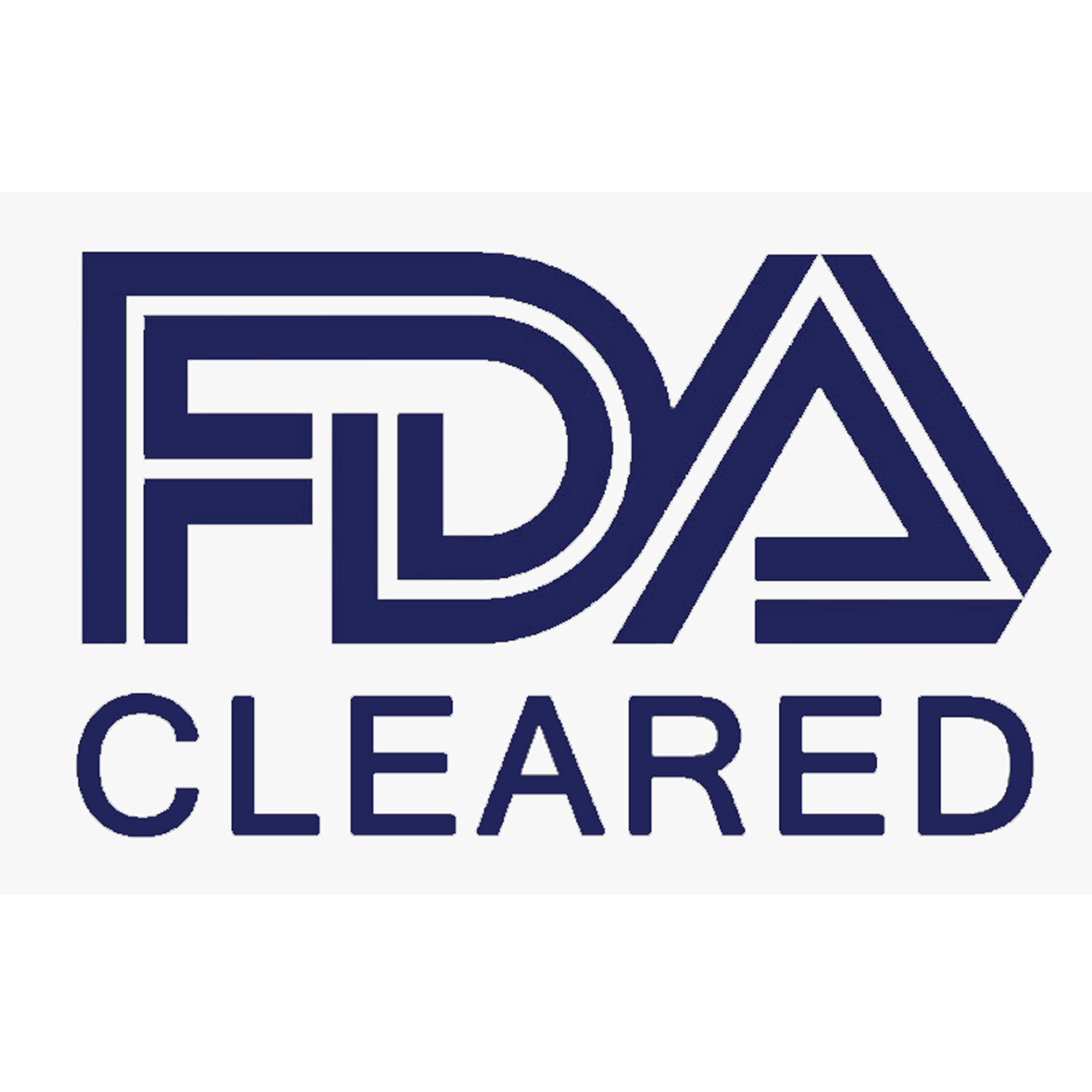 The Newborn Fetal Doppler has obtained FDA clearance. It is completely safe for both mums and babies. (K180419)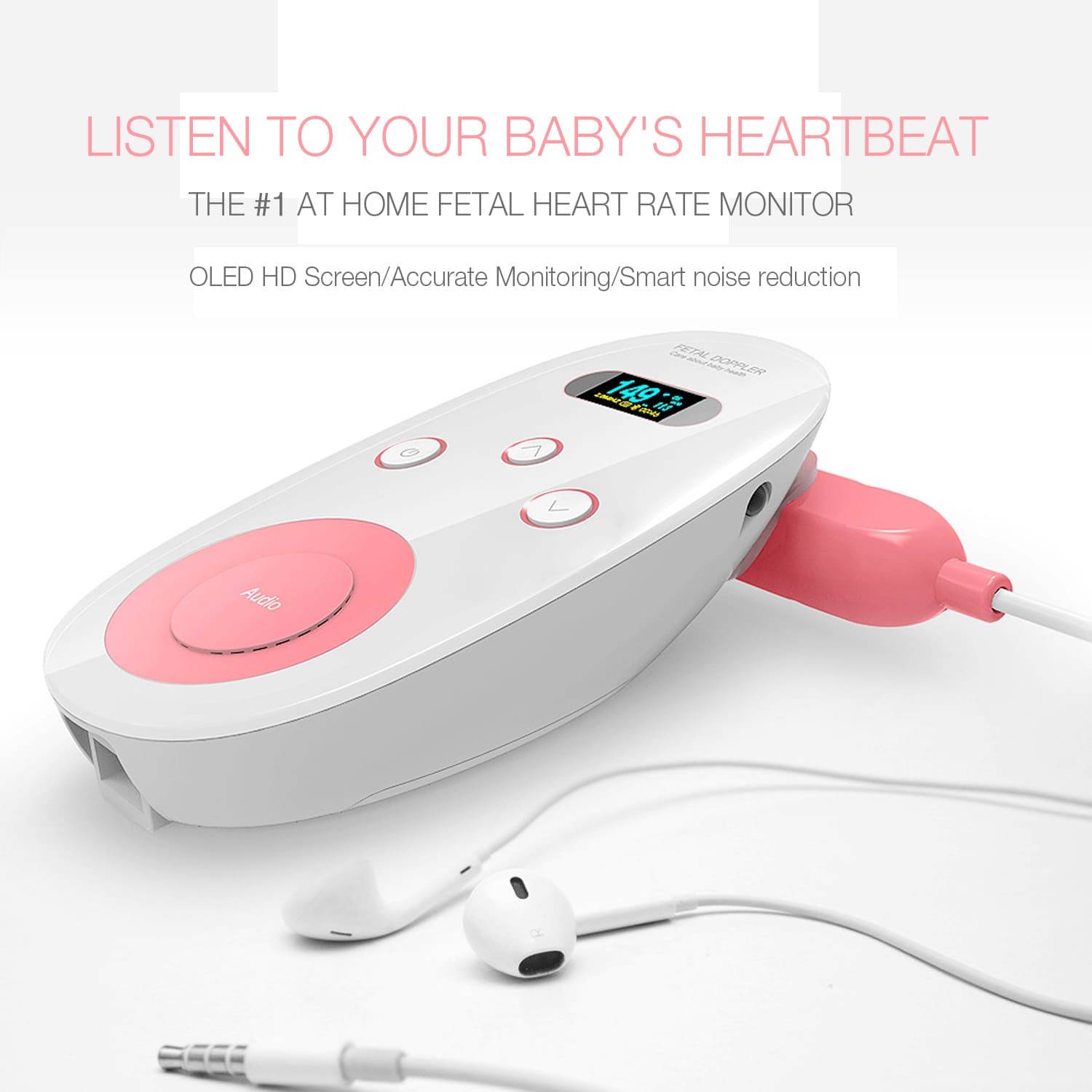 Headphone & Built-in speaker
You can either share the sound of angels to people around you with the built-in speaker, or connect your headphones for a private moment that you can enjoy the connection between only you and your little one.
Listen To Your Baby's Heartbeats In 3 Easy Steps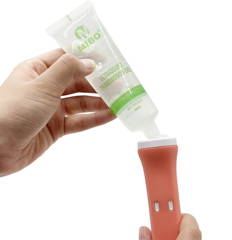 Step 1

Apply enough ultrasound gel to the probe faceplate.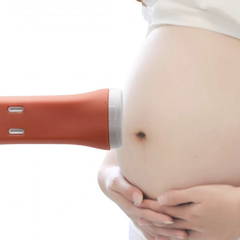 Step 2

Move the probe around slowly until clear and rhythmic heart sound is heard from the headphone or speaker.Stop moving the probe, wait for about 15 seconds for the BPM reading to come up once the probe picks up the heartrate.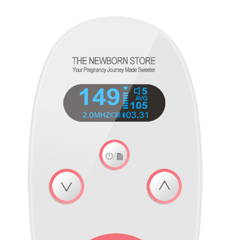 Step 3

Listen to the fetal heartbeats.
and share every exciting event.

A typical fetal heart rate is between 120 and 160 beats per minute (BPM).
Fetal Heart Position Reference Map
Fetal Heart Position Reference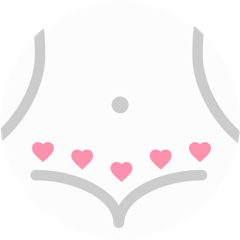 Early Stage

(before 20 weeks)
5 points right below the navel or nearby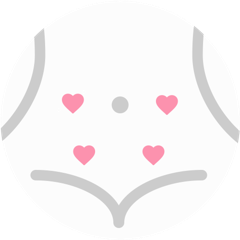 Medium Stage

(24-32 weeks)
4 points on the right/left sides of the navel or on
the right/left sides below the navel
*As the fetus grows, the fetal heartposition moves upward gradually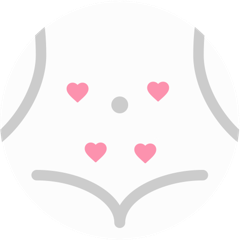 Late Stage

(32-40 weeks)
4 points on the right/left sides of the navel or on
the right/left sides below the navel
*Fetal heart is generally on the left if the fetal movement feels on the right side and vice versa.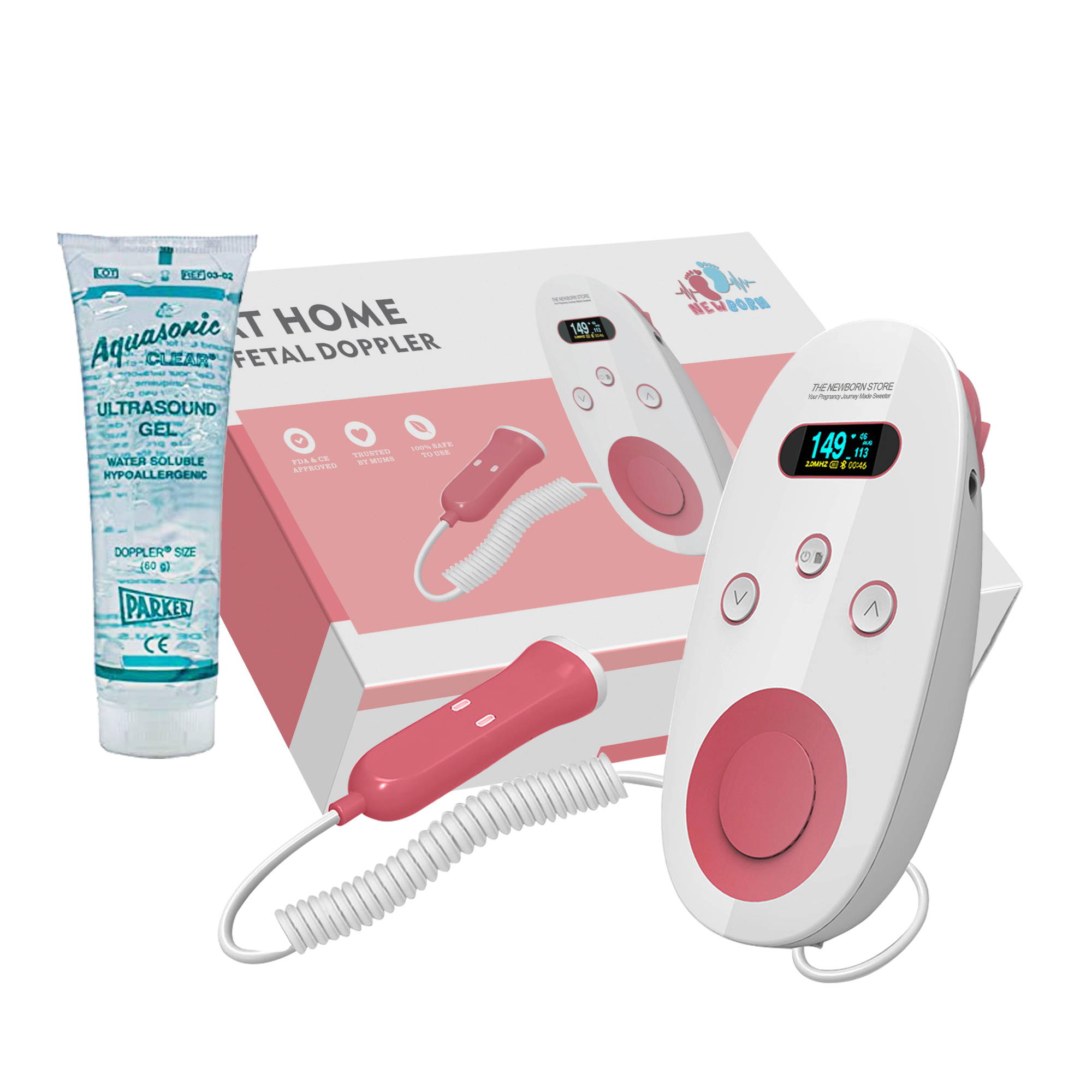 -1 x Fetal Doppler

-1 x Ultrasound Gel 60g Tube
-1 x User Manual
*AA Batteries not included