Enjoy Your Couch Time With Peace Of Mind
Many say that after you have kids you'll forever sleep with one ear open. We disagree. You deserve a better night's sleep with peace of mind.
Our baby monitor detects when baby cries or fusses in her crib, reminds you the time for a feeding or a new diaper, alarms you when temperature changes, and even plays lullaby that leads her way back to snoozetown.
Now you can enjoy your couch time without worry.
See her face and talk to her just like you are by the cot

Get notified when your little one cries

Look closer, no dead corner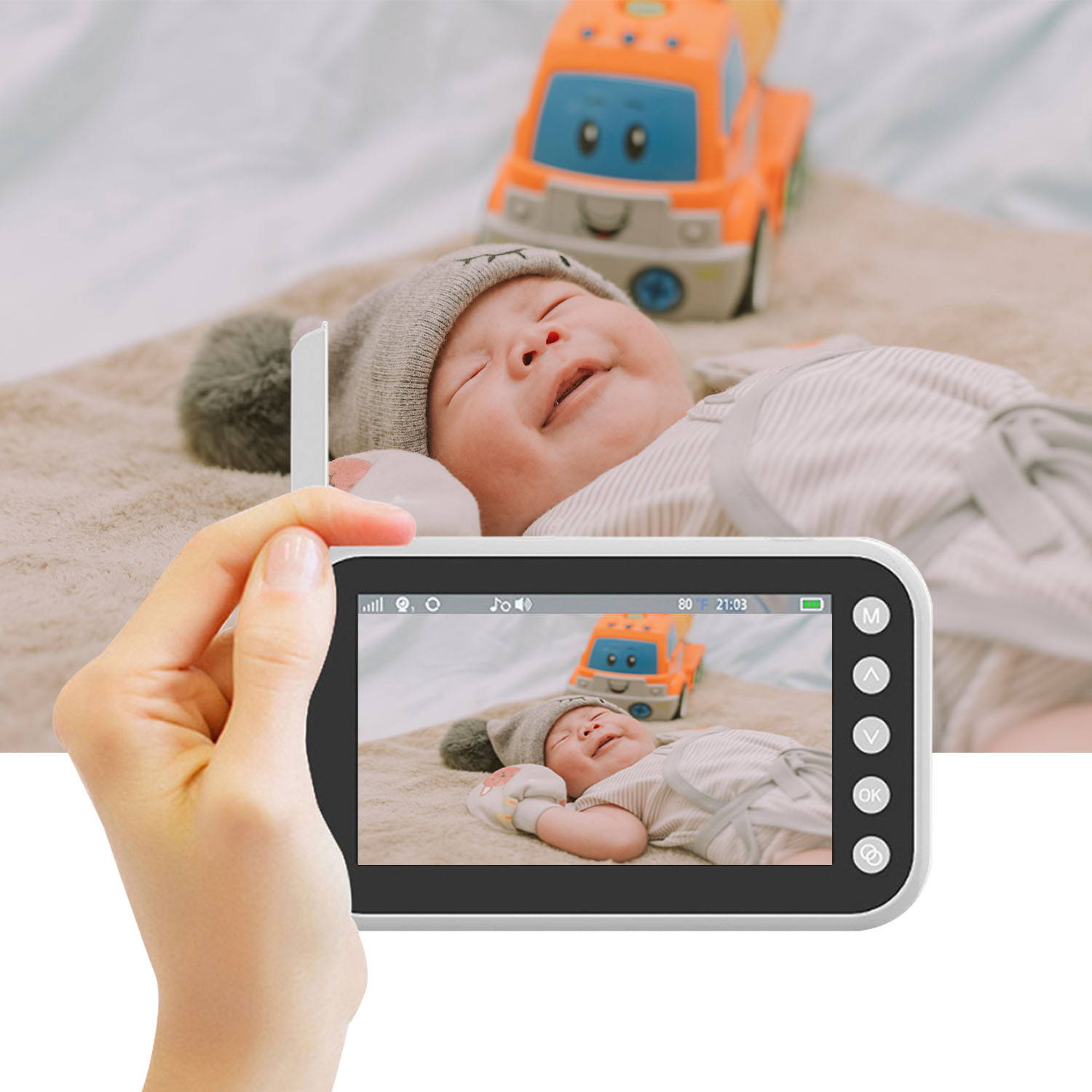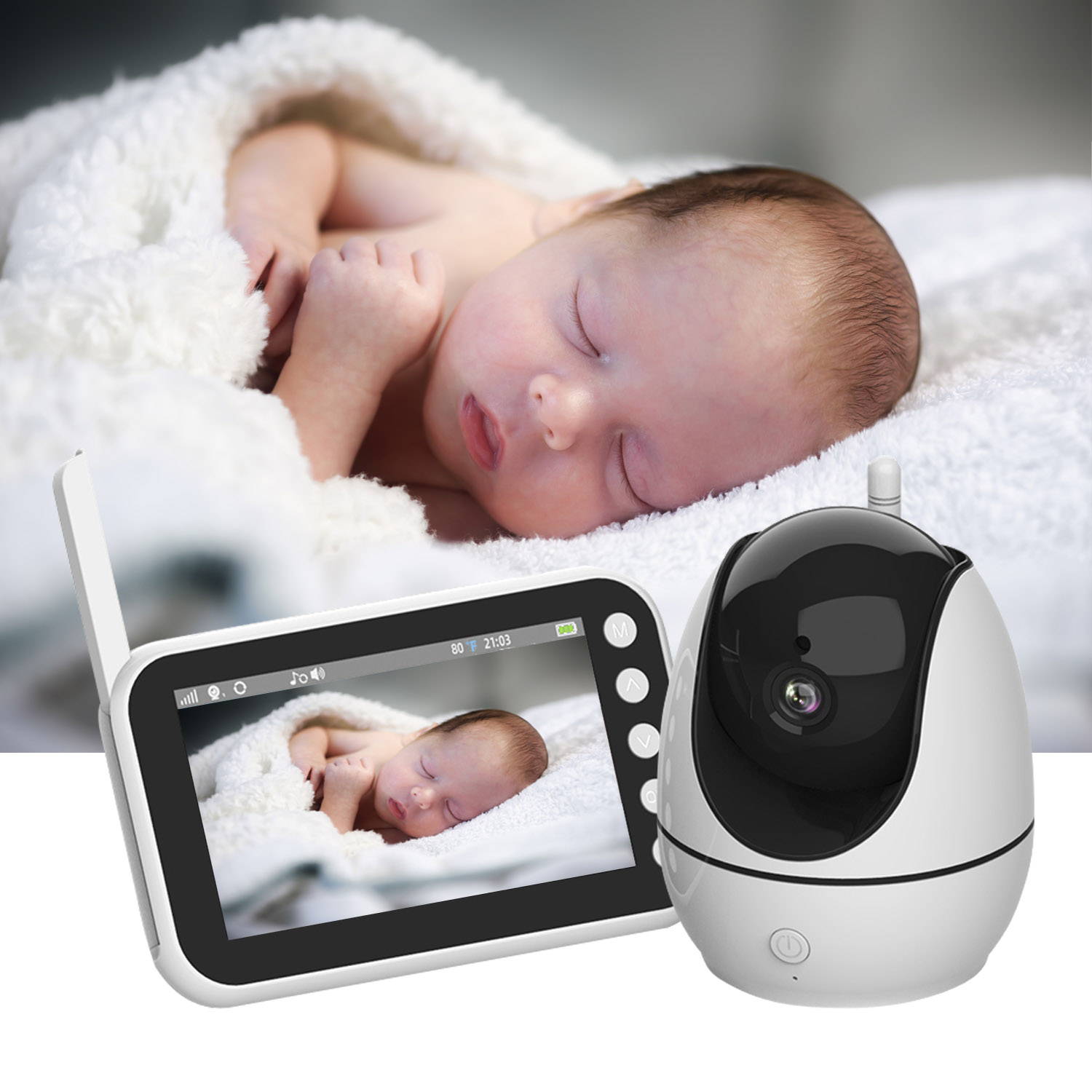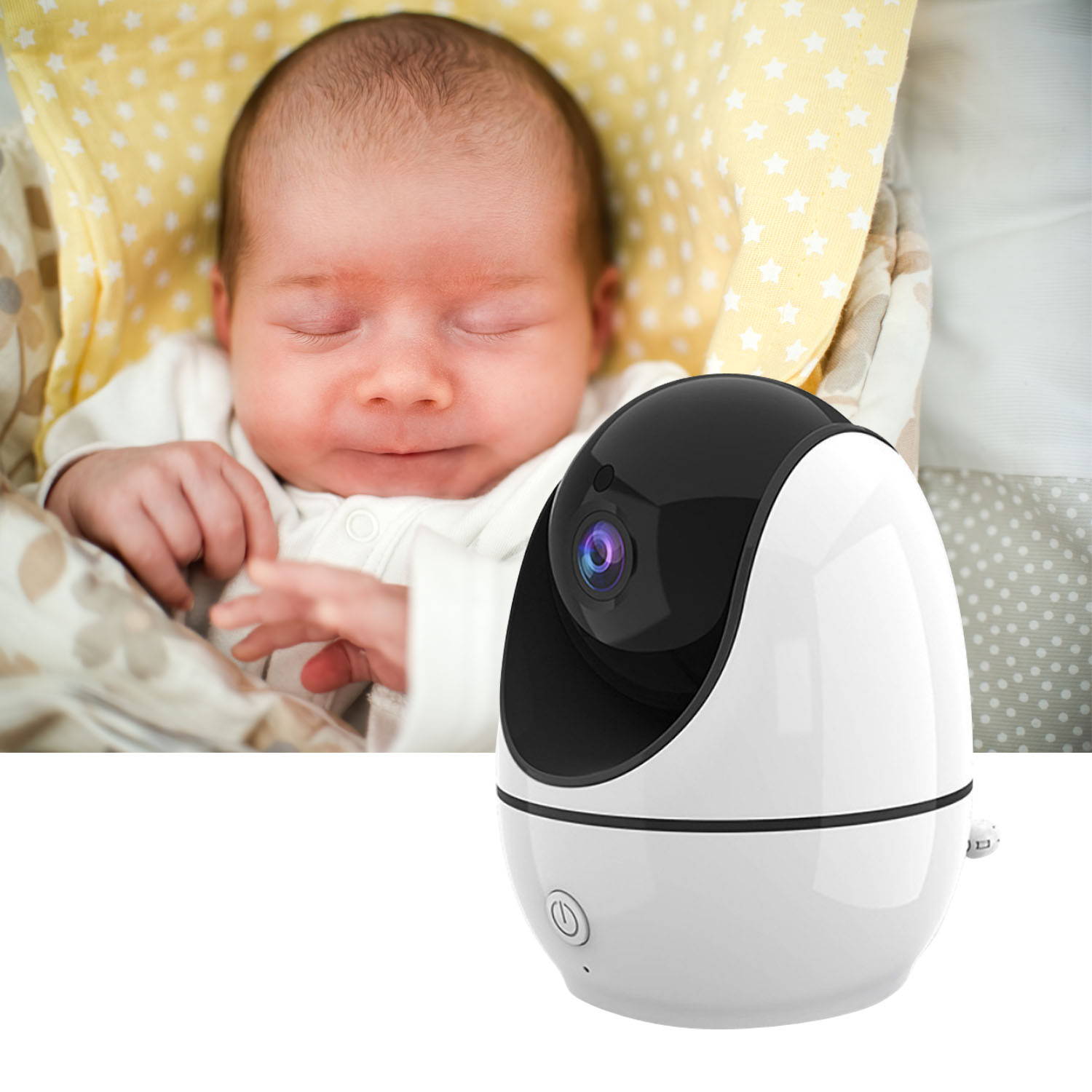 A Camera Ticks All The Boxes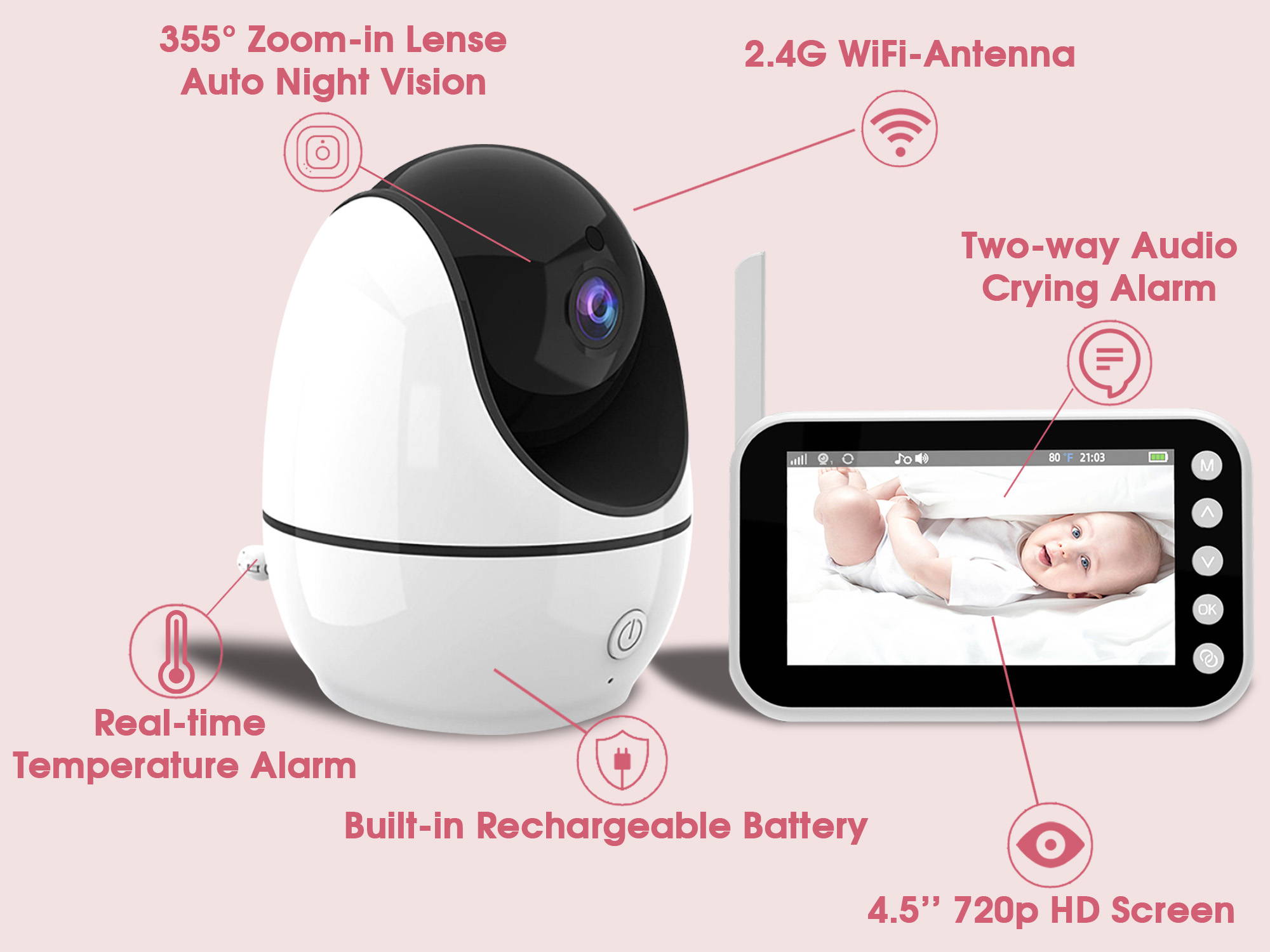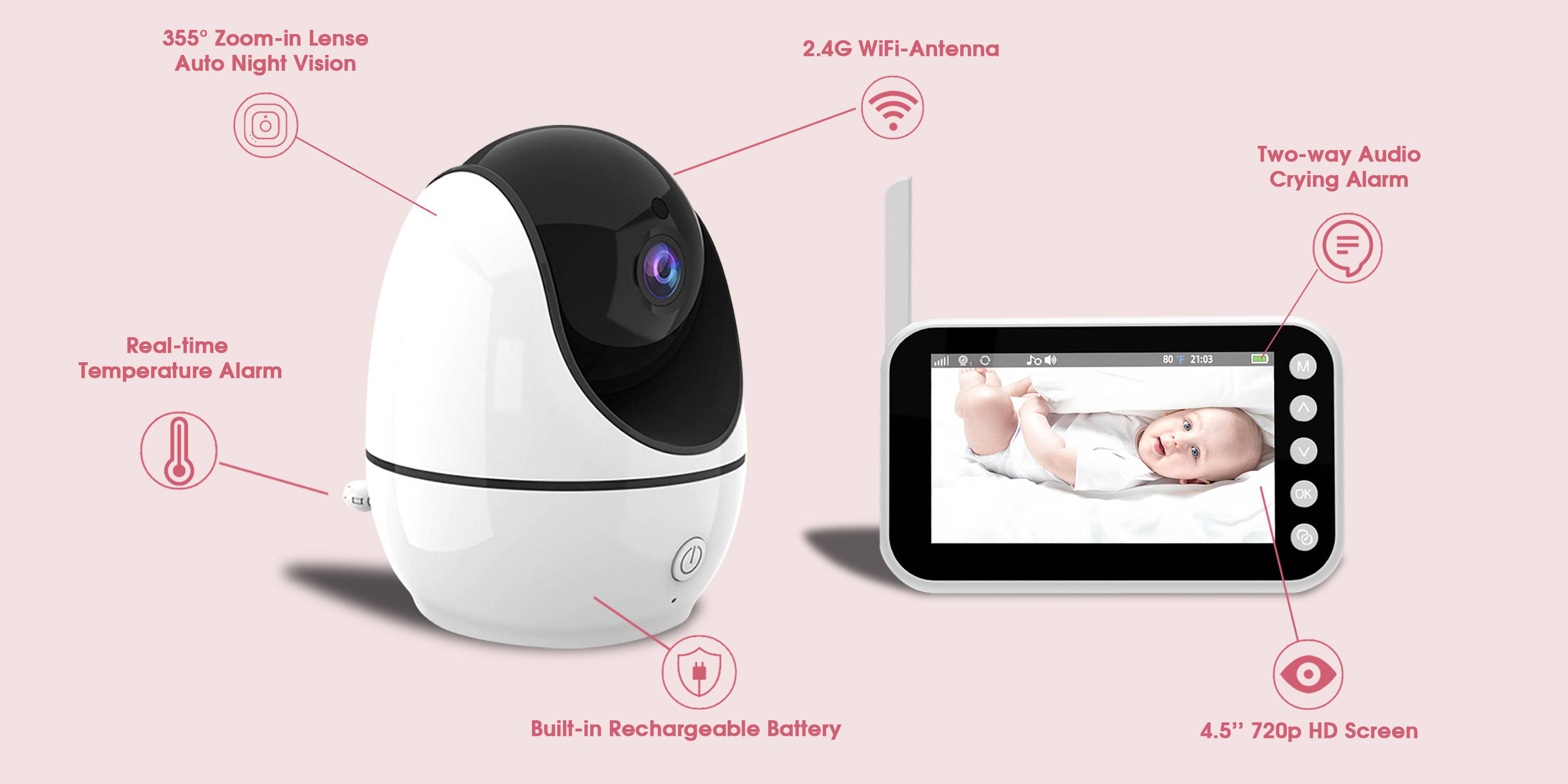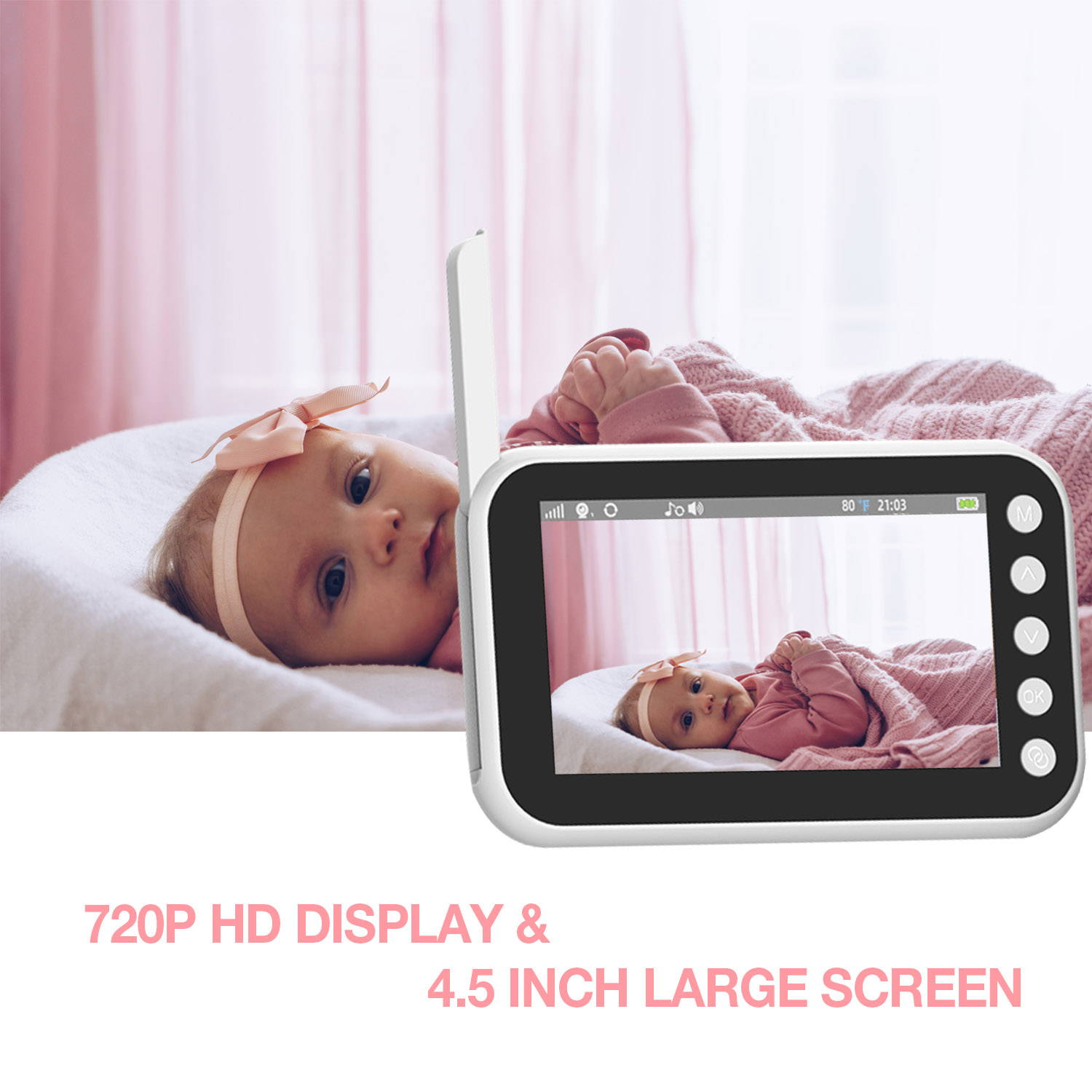 HD 720p 4.5" Large Screen
Watch your little one as clearly as you are by the cot from the 720p high definition 4.5" screen.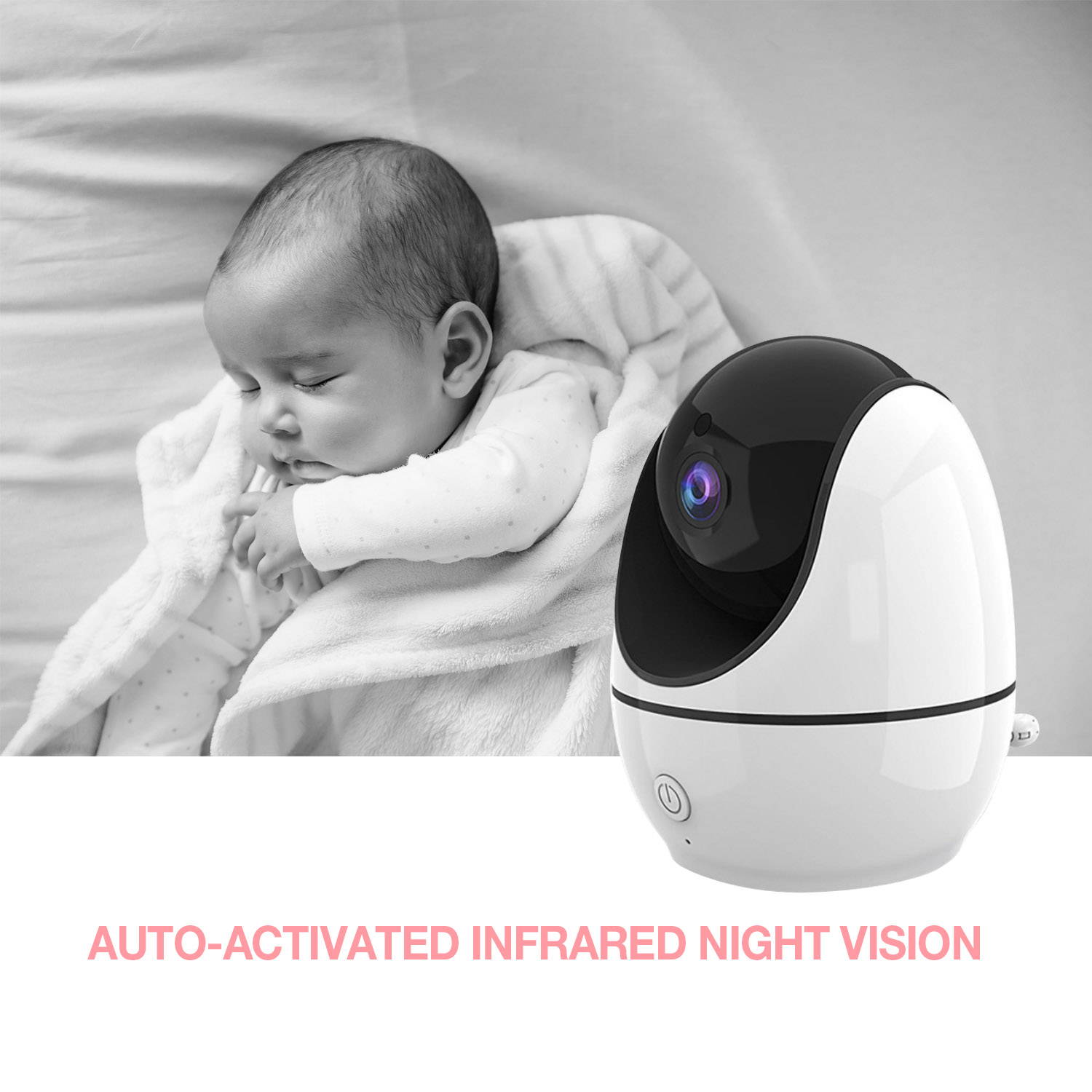 Auto-activated Night Vision
Armed with 8 Infrared lights offers unparalleled night viewing experience, you never miss a movement of your little one even in the dark.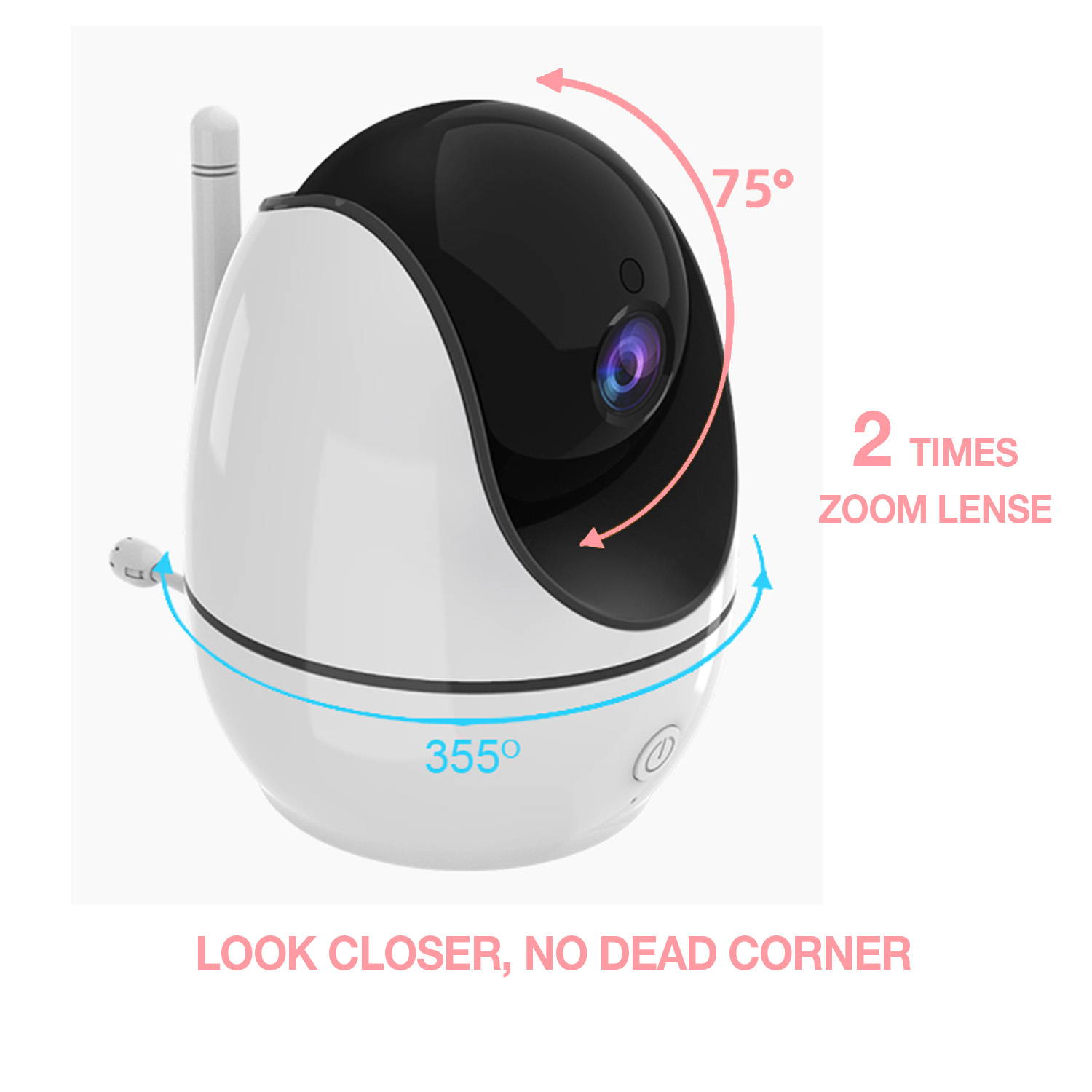 Zoom Lense, 355° Rotation
The camera offers 355° horizontal rotation and 60° vertical rotation. Wide 75° viewing angle with no dead corner. Look closer with 2x zoom lense.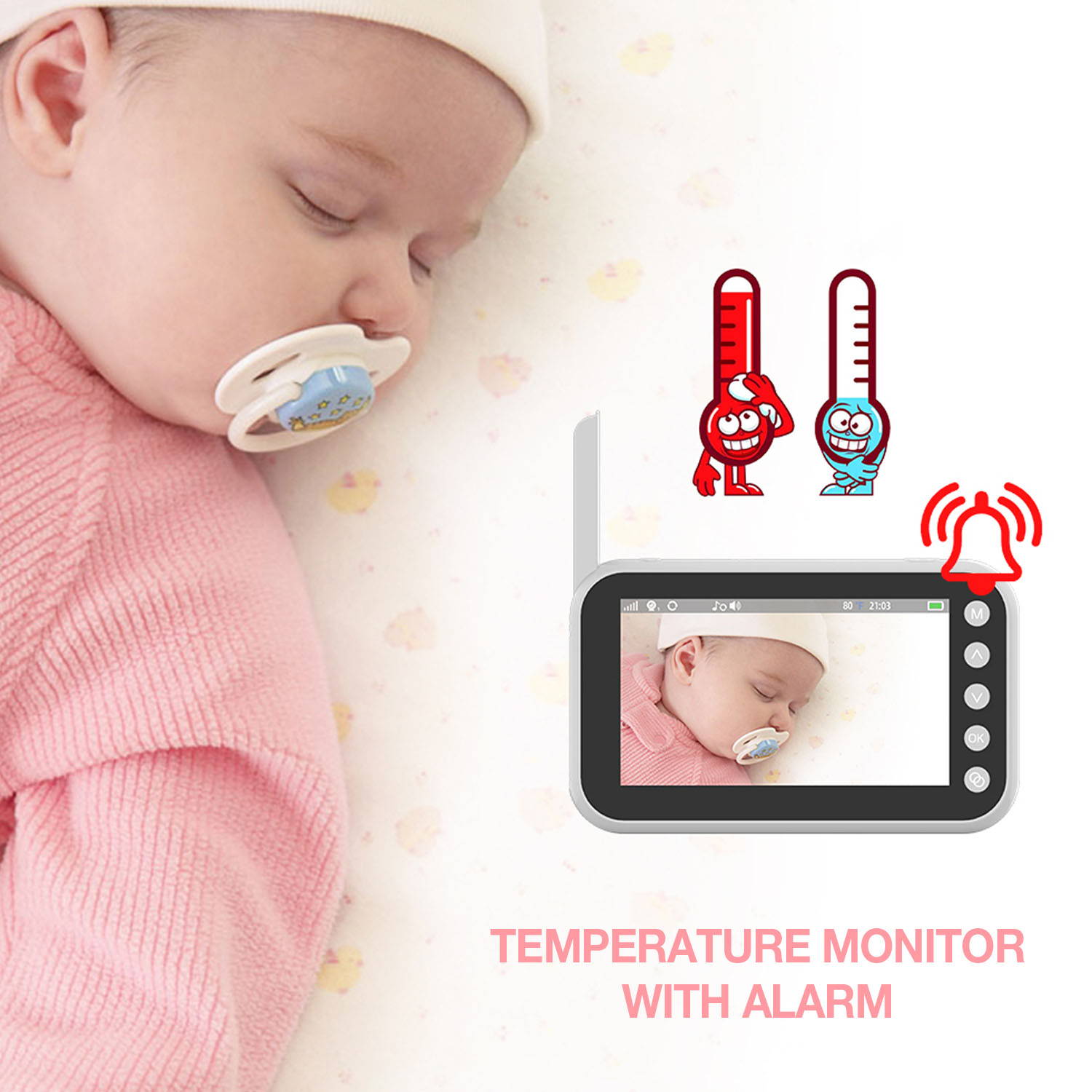 Real-time Temperature Alarm
Helping you make sure that the baby's room has a comfortable temperature – not too hot or too cold. You get an alarm when the temperature gets higher than 30°C or lower than 20°C. You can also set the limit by yourself.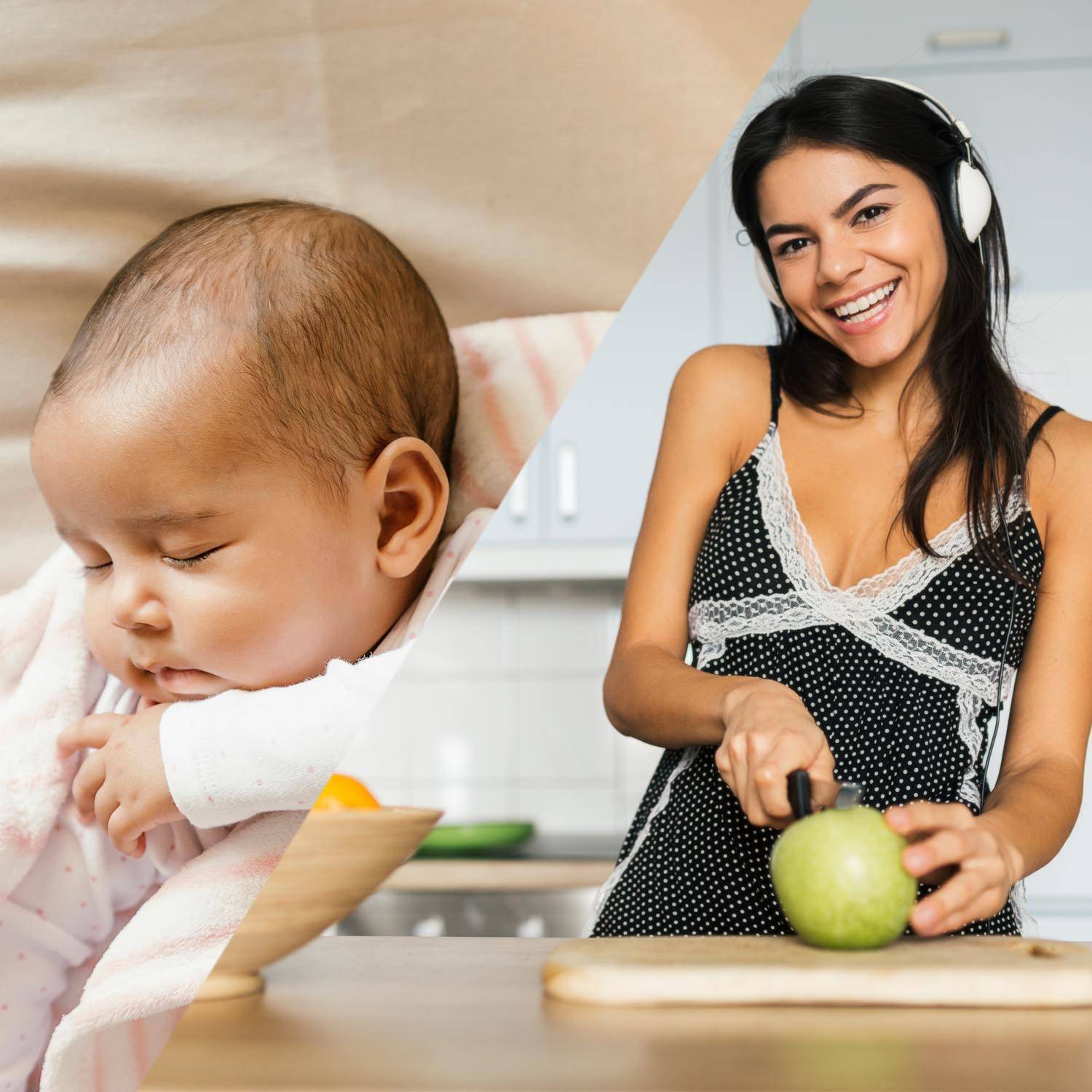 Two-Way Audio & Crying Alarm
Enjoy midnight lullabies or a reassuring hellothe with integrated noise cancelling microphone and embeded speaker. You get noticed when your little one cries.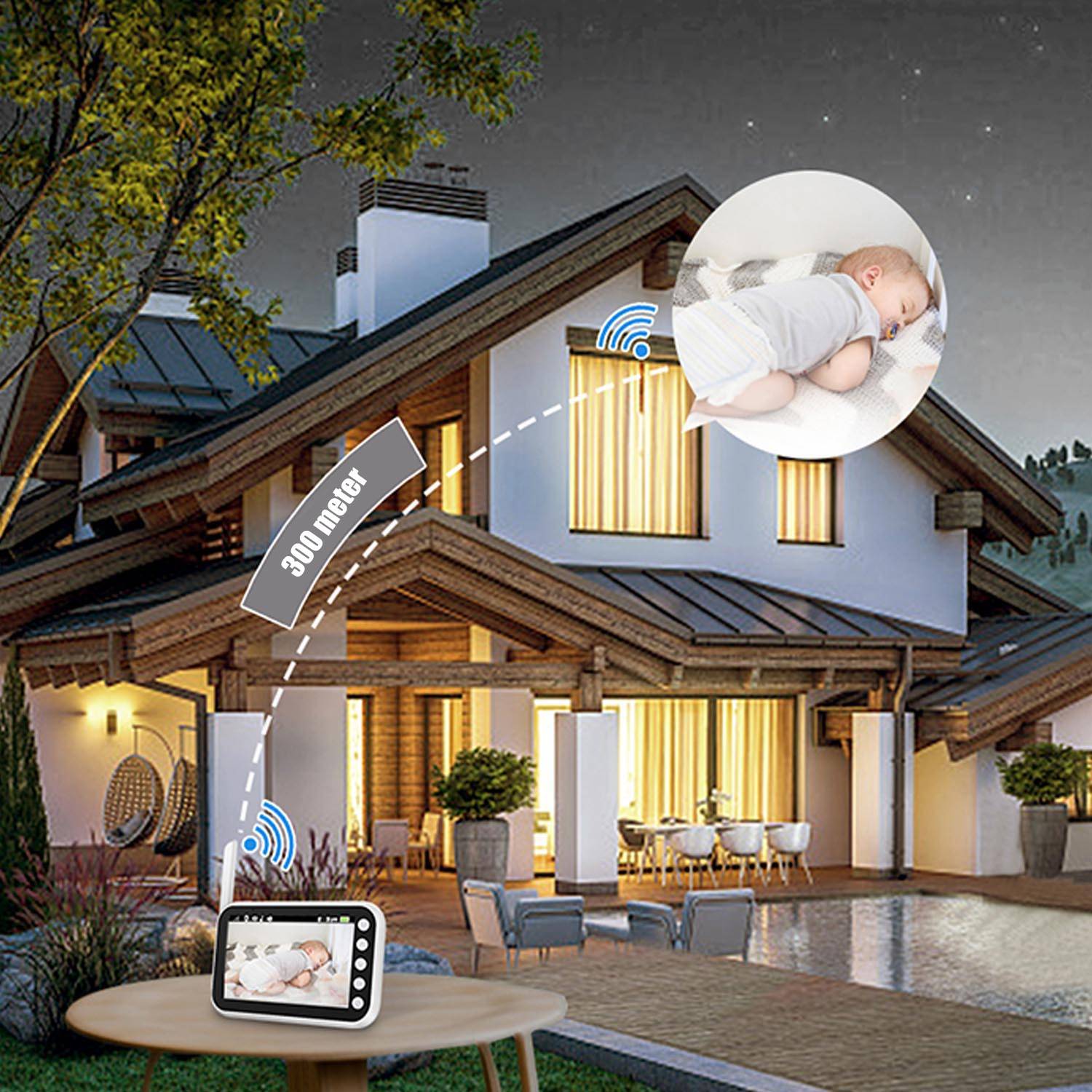 50m Indoor/300m Open Space Range
No matter you live in a city apartment or a big family house, the 50 meters indoor / 300m open space range gets you and your little one covered.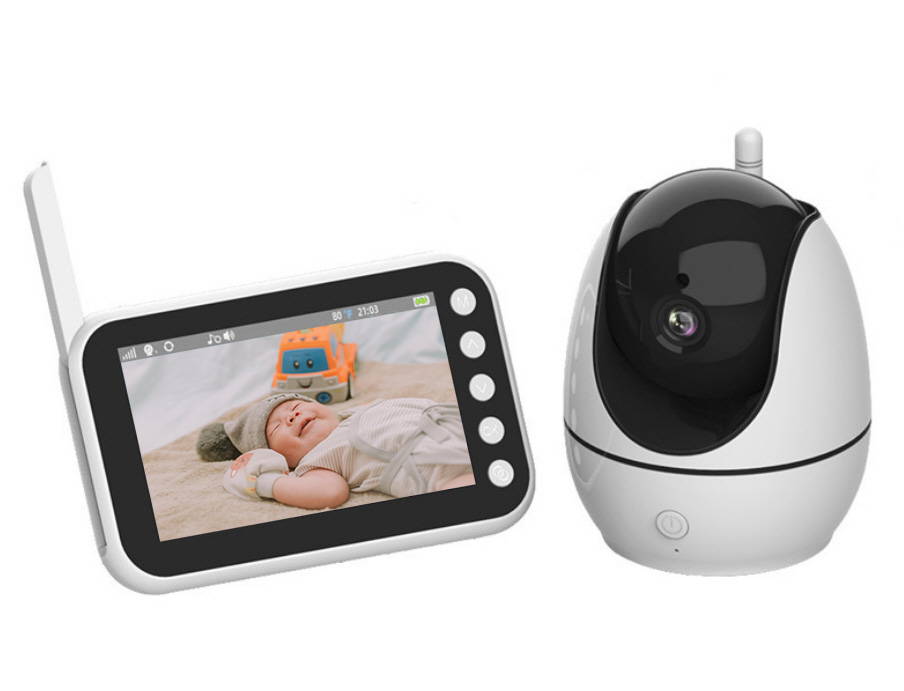 -1 x Baby Camera

-1 x Parent Monitor
-1 x User Manual
-2 x Charger (USB+Plug)